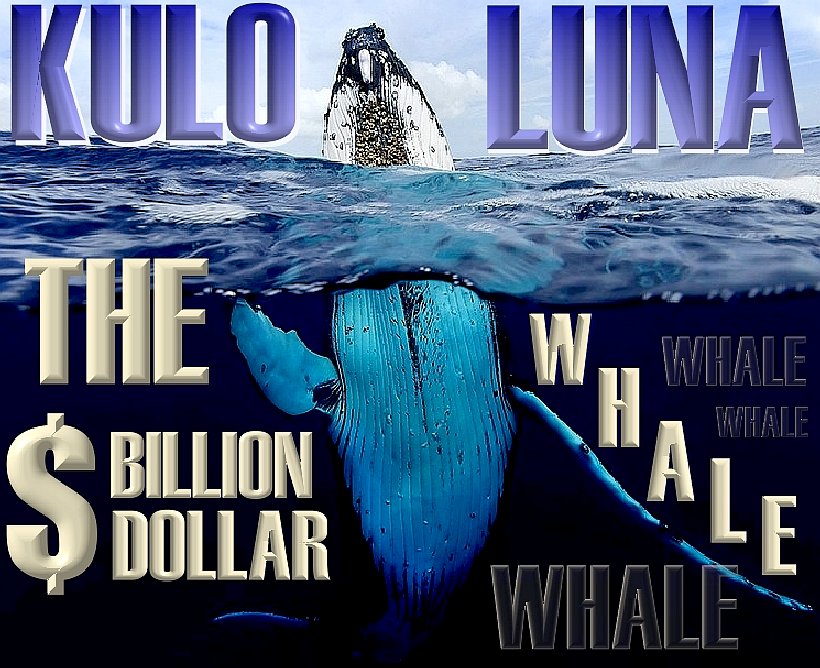 The adventures of John Storm and the Elizabeth Swann. John Storm is an ocean adventurer and conservationist. The Elizabeth Swann is an advanced solar and wind powered boat.
An 'imagineer' in the entertainment business is generally taken to mean a creative artist, director or producer who is capable of portraying a vision of a theme or scene by way of a drawing or multiple drawings (animation) or film in an imaginative way. The quality and entertainment value of an illustrated novel, storyboard or animation is directly related to the viewpoint and creativity of those involved in the making of the creative art.
In the engineering world the term 'imagineer' means an engineer with a creative imagination who comes up with a concept and then physically makes, fabricates or engineers whatever it is that he/she has conceived.
In the context of the Kulo Luna story, the writer is the initial imagineer, with the director and graphic artists turning the written word into pictures. Where there is also the creation of a solar and wind powered boat, there is also creative engineering, strangely enough, in aluminium alloy for the most part. Alcoa would have been proud.
HISTORY OF THE WORD
During World War II, Alcoa created an internal "Imagineering" program to encourage innovative usage of aluminum in order to keep up with demand. A Time magazine ad from February 16, 1942, titled "The Place They Do Imagineering" relates the origin:

For a long time we've sought a word to describe what we all work at hard here at Alcoa... IMAGINEERING is the word... Imagineering is letting your imagination soar, and then engineering it down to earth.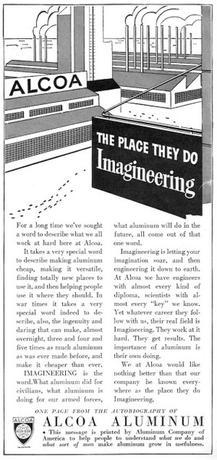 There was an October 24, 1942, mention in The New York Times in an article titled "Christian Imagineering,"
A 1944 Oxford English Dictionary entry which cites an advertisement from the Wall Street Journal.
Use by artist Arthur Radebaugh to describe his work, which was mentioned in the article "Black Light Magic," in the Portsmouth Times, Portsmouth, Ohio, 1947.

Other early usage includes Richard F. Sailer's 1957 article: "BRAINSTORMING IS IMAGINation enginEERING" written for the National Carbon Company Management Magazine, and reprinted by the Union Carbide Company.

WED Enterprises applied for a trademark for the term in 1967, claiming first use in 1962.

In 1981, a book with the title Imagineering for Health: Self-Healing Through the Use of the Mind, authored by Serge King, was published by Quest Books (Wheaton, Illinois).

The word was registered as a trademark of Disney Enterprises, Inc. in 1990, in Class 42, and is well known from its use within the name of Walt Disney Imagineering (see below).

"Imagineering" has also been used by:

Master in Imagineering, NHTV Breda University of Applied Sciences Master's program.

Imagineering Foundation, a charity organisation that encourages school children aged from 8–16 to engage with engineering.
Imagineering, a defunct New Jersey video game developer.
Imagineering Australia, a microcomputer software and hardware distributor founded by Australian businessman Jodee Rich.

Larsen & Toubro (L&T), an Indian engineering and construction giant, in its advertising. It has been used in its ad campaign, released in mainline publications and on outdoor media nationwide describing the new tagline of the company - "It's all about Imagineering".

Applied Imagineering, used by Dr. Snyder in the United States Salvation Naval Academy. "The quantum concepts generated with our imaginations are applied with words and deeds. Applied Imagineering quantifies the constructs upon which students may attain enlightenment of self goals, self assess, and implementation of dreams into reality."


REGISTERED TRADEMARKS
Registration Number: 1584097
Serial Number: 73803332
Word Mark: IMAGINEERING

Status Date: 2020-04-17
Registration Date: 1990-02-20
First Use: 1962-04-01

Goods and Services: DESIGN, ARCHITECTURAL, AND ENGINEERING SERVICES RENDERED IN PREPARING ENTERTAINMENT EXHIBITS AND DISPLAYS IMAGINE ENGINEERING

International Class 42 - Scientific and technological services and research and design relating thereto; industrial analysis and research services; design and development of computer hardware and software; legal services. - Scientific and technological services and research and design relating thereto; industrial analysis and research services; design and development of computer hardware and software; legal services.

Current Trademark Owners: DISNEY ENTERPRISES INC


Trade mark number: UK00003397356 - Imagineering

Classes 16 (printed matter), 28 (games and playthings) 41, (education and training)

Imagineering Foundation (Company No: 1158003)
4 Ashfield Road, KENILWORTH, Warwickshire, CV8 2BE, United Kingdom


Trade mark number: EU002752962 - Imagineering

Classes 9 (computer software), 35 (consultancy electronics automotive engineeing), 41 (training), 42 (creation and installation of computer programs)

Holder's names:

Thomas Beck - Brunnenweg 6, Leinfelden-Echterdingen, 70771, Germany

Eberhard Hinderer - Schneekoppestr. 28, Böblingen, 71032, Germany

Martin Litschel - Rebhaldenstr. 16, Vaihingen/Enz, 71665, Germany

Helmut Schelling - Parlerstr. 9, Stuttgart, 70192, Germany


Trade mark number: EU012167607 - Imagineer

Class 25 Clothing, Class 35

Advertising, marketing and promotional services for clothing, footwear, headgear; consultancy

Class 36, Financial affairs
Class 37, Building construction;
Class 41, Education; providing of training; entertainment; sporting and cultural activities

Class 43, Providing food and drink; hotels
Class 44, Medical services

Holder's name - Imagineer London Limited
14 Hampstead Lane, London, N6 4SB, United Kingdom


Trade mark number: EU012645156 - Imagineer

Class 9, Compact discs (audio-video); Cinematographic films.
Class 41, Education; Providing of training; Performances; Leisure; Cultural activities; Providing movie theatres facilities; Movie studios;
Class 43, Services for providing food and drink.

Holder's name: UTOPIA S.A. - 45, avenue JF Kennedy, Luxembourg, 1855
Please use our A-Z INDEX to navigate this site