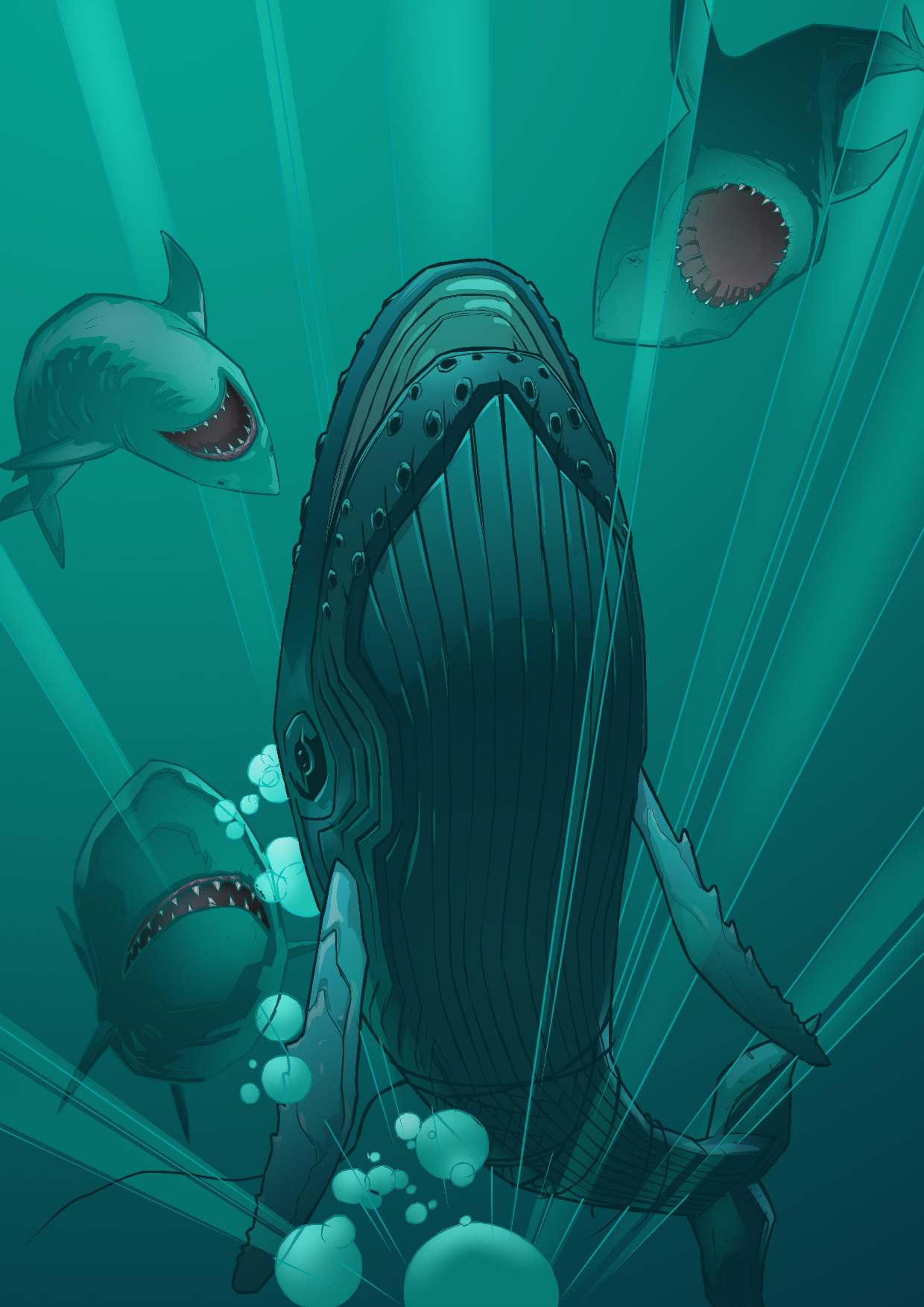 THE $BILLION DOLLAR WHALE - It's all about an exceptionally brave whale, who would have ended up as shark bait, hopelessly tangled in abandoned fishing nets, save for two men who abandoned their lead in a prestigious race to find and save the injured humpback.
Set in Australia's east coast (including Sydney), with scenes in London, Japan, Hawaii, the Arctic and several Pacific islands, the film has potential for computers, solar-panel producers, a cola company, medical suppliers, the media, mobile telecommunications, satellites, and much, much more.
The producers are looking to include such products in a script that we should like to be written in 2021. Inclusion at an early stage will help the writers to complete the proposed script for sharing with potentially interested production companies.
This is a venture gathering momentum as an investment opportunity for private investors, and companies looking to feature products sympathetically, where the (at present) lone development company is inviting established production companies to partner with them to help create a franchise and accelerate the project for eventual release on big and small screens.