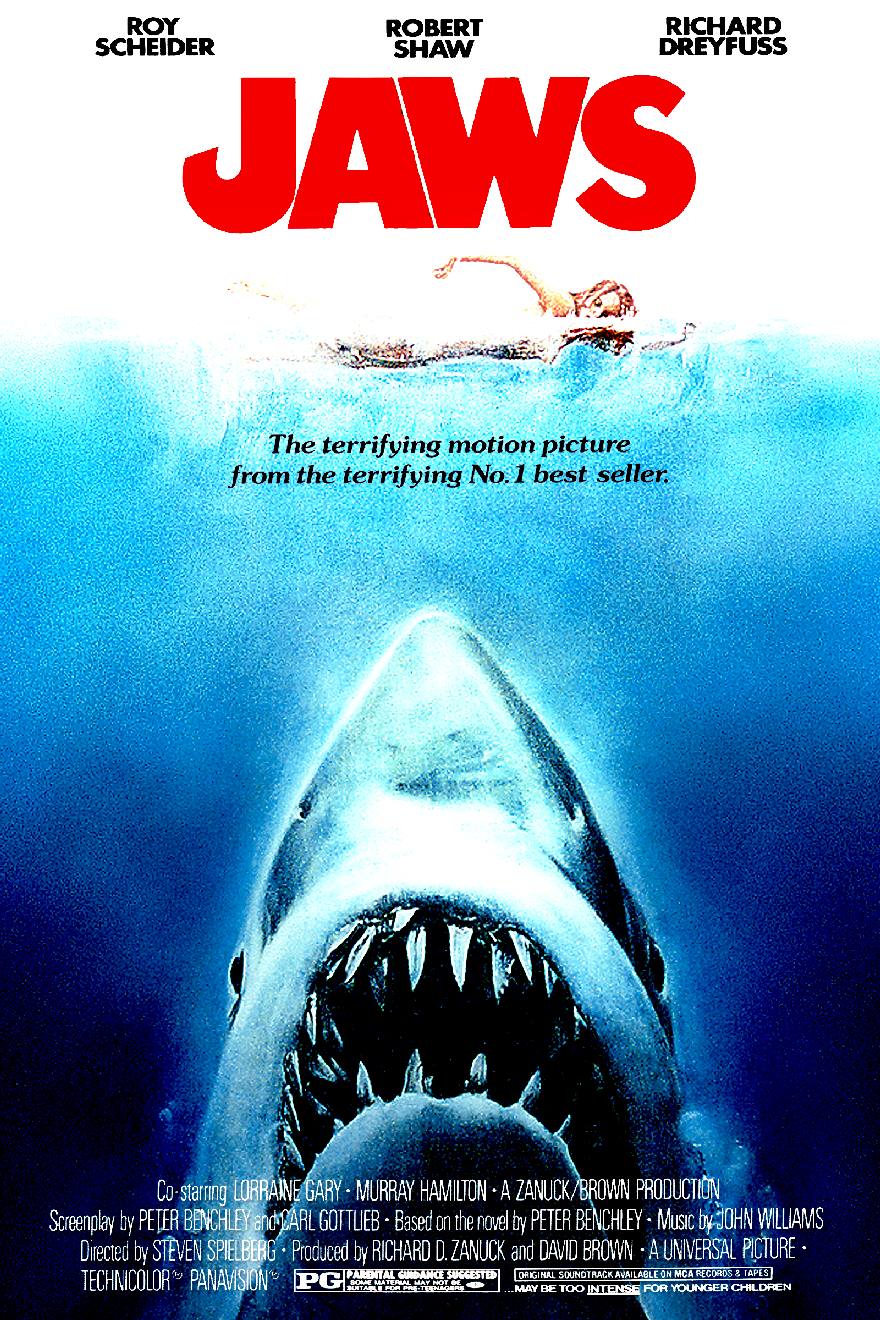 POSTER ART - The developers spent around six months working on the poster art for Jaws, more time than it took Peter Benchley to dream up the plot. Steven Spielberg cut his teeth on the meaty role Jaws presented, directing a film using a giant rubber shark model, sometimes on submerged rails, that was camera shy. Oddly enough, having to resort to Alfred Hitchcock like suspense building, in not showing 'Bruce,' as the flawed animatronic became known, the lack of props actually helped to make the film a success.
Robert Archibald Shaw (9 August 1927 – 28 August 1978) was an English actor, novelist, and playwright. He was nominated for an Academy Award and a Golden Globe for his role as Henry VIII in the drama film A Man for All Seasons (1966). He played the mobster Doyle Lonnegan in The Sting (1973) and the shark hunter Quint in Jaws (1975).

Shaw's other notable film roles include From Russia with Love (1963), Battle of Britain (1969), Young Winston (1972), The Taking of Pelham One Two Three (1974), Robin and Marian (1976) and Black Sunday (1977).

Beginning his career in theatre, Shaw joined the Royal Shakespeare Company after the Second World War and appeared in productions of Macbeth, Henry VIII, Cymbeline, and other Shakespeare plays. With the Old Vic company (1951–52), he continued primarily in Shakespearean roles. In 1959 he starred in a West End production of The Long and the Short and the Tall.

For the last seven years of his life, Shaw lived at Drimbawn House in Tourmakeady, County Mayo, Ireland. Like his father, It is most unfortunate that Shaw was an alcoholic for most of his life, a major drain of the talents of such an artist.

Shaw died in Ireland at the age of 51 from a heart attack on 28 August 1978, while driving from Castlebar, County Mayo, to his home in Tourmakeady. He suddenly became ill, stopped the car, stepped out, and then collapsed and died on the roadside. He was accompanied by his wife Virginia and his son Thomas at the time. He was rushed to Castlebar General Hospital, where he was pronounced dead. He had just completed acting in the film Avalanche Express. His body was cremated and his ashes scattered near his home in Tourmakeady. A stone memorial to him was unveiled there in his honour in August 2008.

His London home, which he had shared with his late wife, the actress Mary Ure, was at 56 Curzon Street, Mayfair, which at the time was an exclusive residential block of apartments.