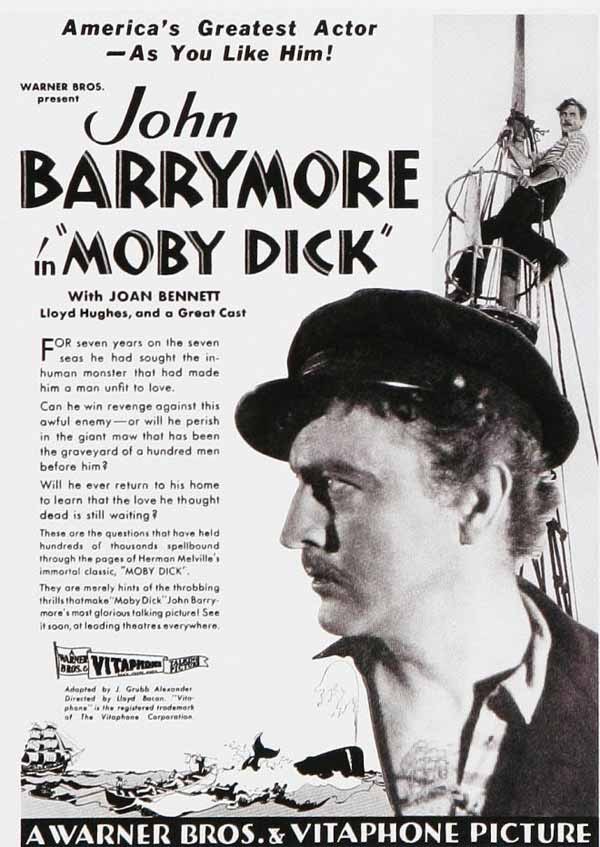 John Barrymore as the obsessed Captain Ahab, in search of the giant white sperm whale.
MOBY DICK 1930 FILM - WARNER BROTHERS & VITAPHONE
Moby Dick is a 1930 American pre-Code film from Warner Bros., directed by Lloyd Bacon, and starring John Barrymore, Joan Bennett and Walter Lang. The film is a sound remake of the 1926 silent movie, The Sea Beast, which also starred Barrymore. It is the first adaptation film of Herman Melville's 1851 novel Moby Dick which includes a soundtrack.
In 1956, Gregory Peck was cast as Captain Ahab, in a more faithful telling of Herman Melville's book.

According to Warner Bros. records. the film earned $579,000 domestically and $218,000 foreign.

The film tells of a sea captain's maniacal quest for revenge on a great white whale that has bitten off his leg. Ahab meets and falls in love with Faith, the daughter of the local minister, after disembarking in New Bedford. She falls in love with him and is heartbroken when he leaves on another voyage, but says she will wait three years for him to return. During this next voyage, Ahab loses his leg to Moby Dick, a white whale.
When Ahab returns to New Bedford, he mistakenly believes that the woman he loves no longer wants to see him due to his disfigurement, an opinion encouraged by Ahab's brother, who wants Faith for himself. Ahab vows revenge against the whale, and to kill it or be killed in the process, and returns to sea.
Eventually, Ahab raises enough capital to buy and be captain of his own ship, but no one wants to crew with him because of his passion for destroying Moby Dick. Nonetheless, he directs his first mate to shanghai a crew - and unknowingly takes his brother on board. Although the crew mutinies, Moby Dick is sighted, and Ahab heads the harpoon boats out to spear him; driven with a bloodlust, he harpoons Moby Dick and kills him. The crew boils him down for whale oil, and they return to New Bedford, where Ahab and Faith are reunited.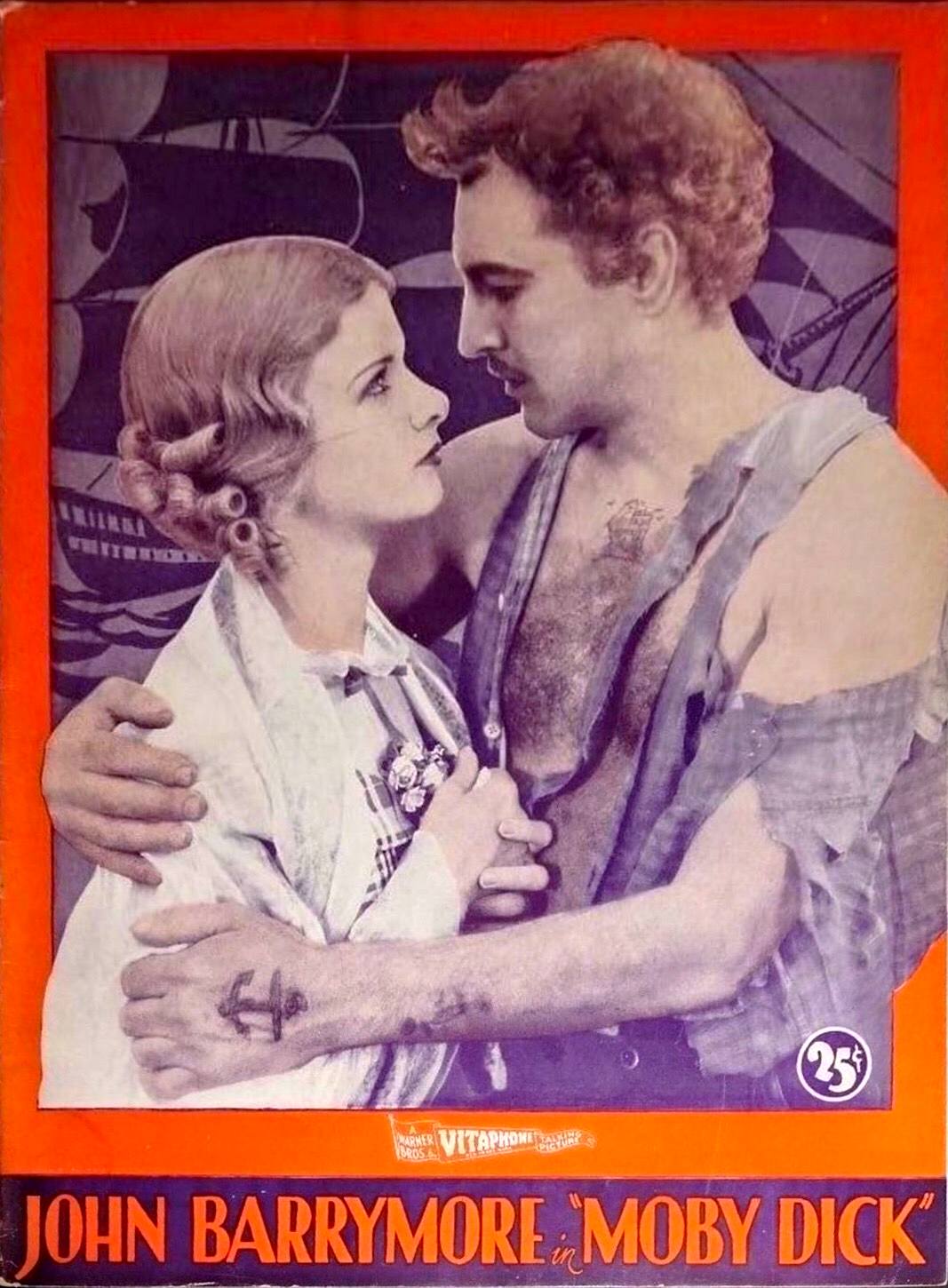 CAST

John Barrymore as Captain Ahab Ceely
Joan Bennett as Faith Mapple
Lloyd Hughes as Derek Ceely
Noble Johnson as Queequeg
Nigel De Brulier as Elijah
Walter Long as Mr Stubbs
May Boley as Whale Oil Rosie
Tom O'Brien as Starbuck
John Ince as Reverend Mapple
ARCHIVE

The film survives intact and has been broadcast on television and cable and is available through Warner Archive DVD-on-demand. A print has long been preserved at the Library of Congress.

COMPARED TO NOVEL

Moby Dick was considered a loose adaptation of the novel; Marc Di Paolo said it was "a poorly conceived and unfaithful version . . . in which Ahab . . . slays the white whale at the end and goes home to his true love." Walter C. Metz said the film excludes the novel's central character Ishmael and "produces a conventional Hollywood love story between Ahab and Faith, the invented daughter of Rev. Mapple, whose moral purity reforms Ahab from a bawdy sailor into a marriageable man." Metz also said that the film created Ahab's back story, having a love story that does not appear in the novel.

IMBD - In this extremely loose adaptation of Melville's classic novel, Ahab is revealed initially not as a bitter and vengeful madman, but as a bit of a lovable scamp. Ashore in New Bedford, he meets and falls for Faith Mapple, daughter of the local minister and beloved of Ahab's brother Derek. Faith herself quickly returns Ahab's love, as Derek is drab and ignoble. On his next voyage, however, Ahab loses a leg to the monstrous white whale Moby-Dick. When upon his return to New Bedford he mistakenly believes Faith wants nothing to do with him because of his disfigurement, Ahab returns to sea with only one goal in mind - to find and kill the great white whale.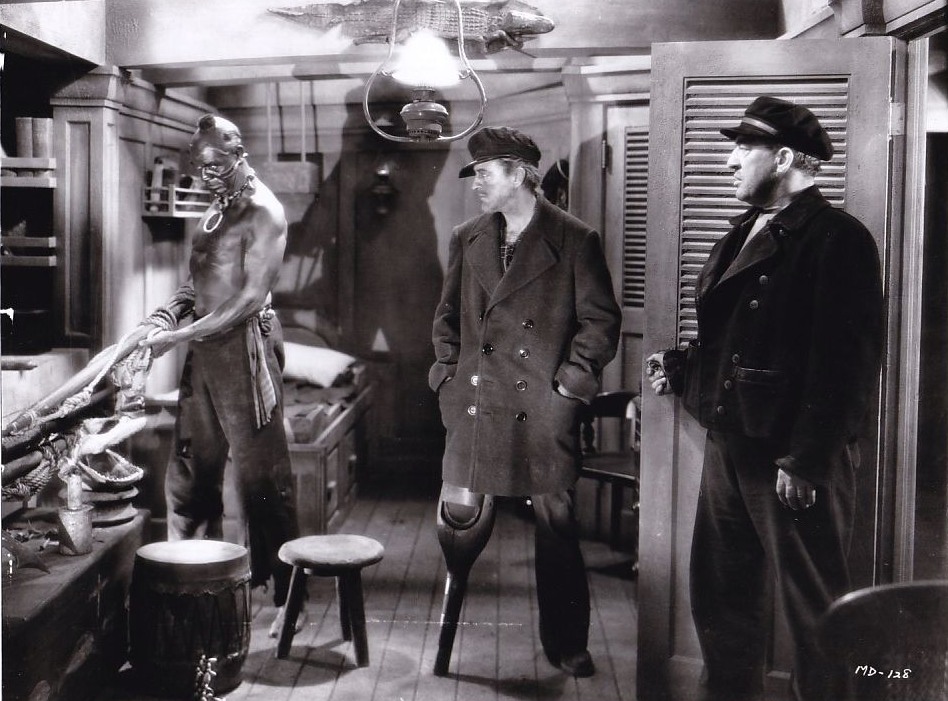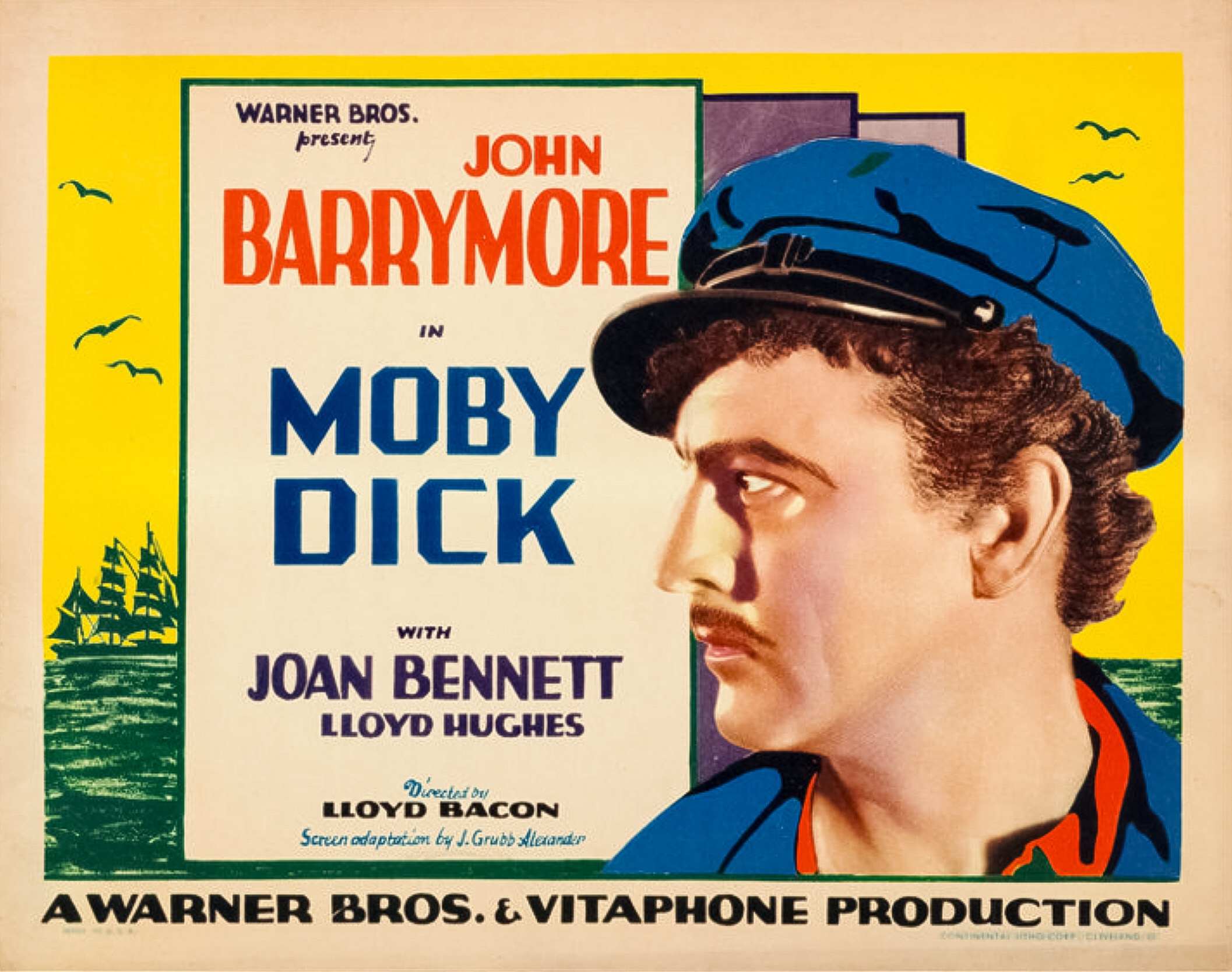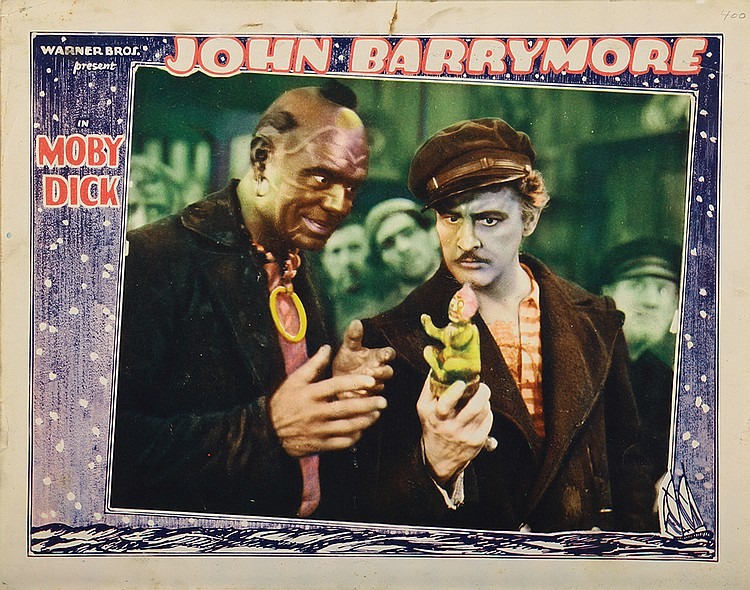 Queequeg voodoo doll and John Barrymore in the 1930 production of Moby Dick.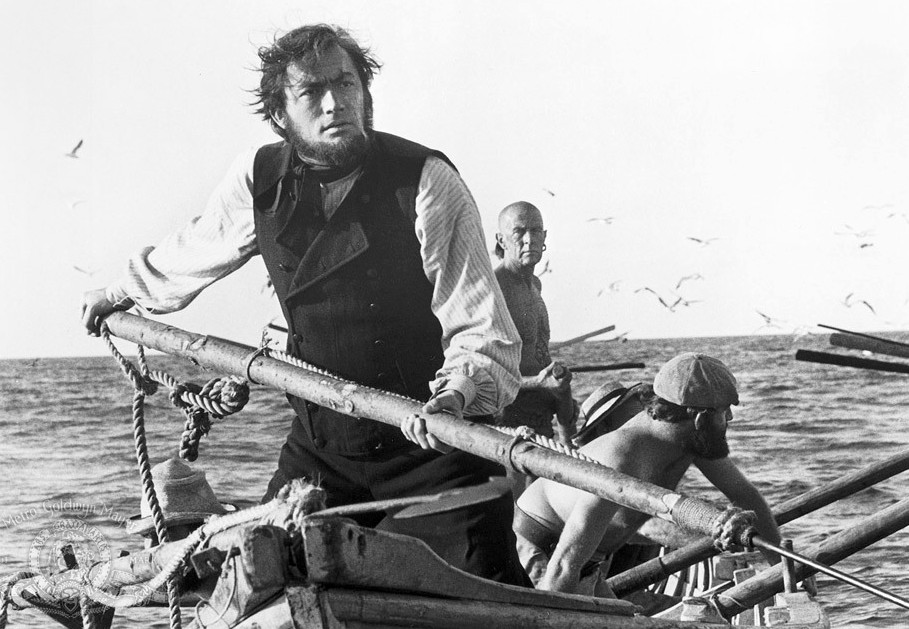 Gregory Peck as the obsessed Captain Ahab, in search of the giant white sperm whale.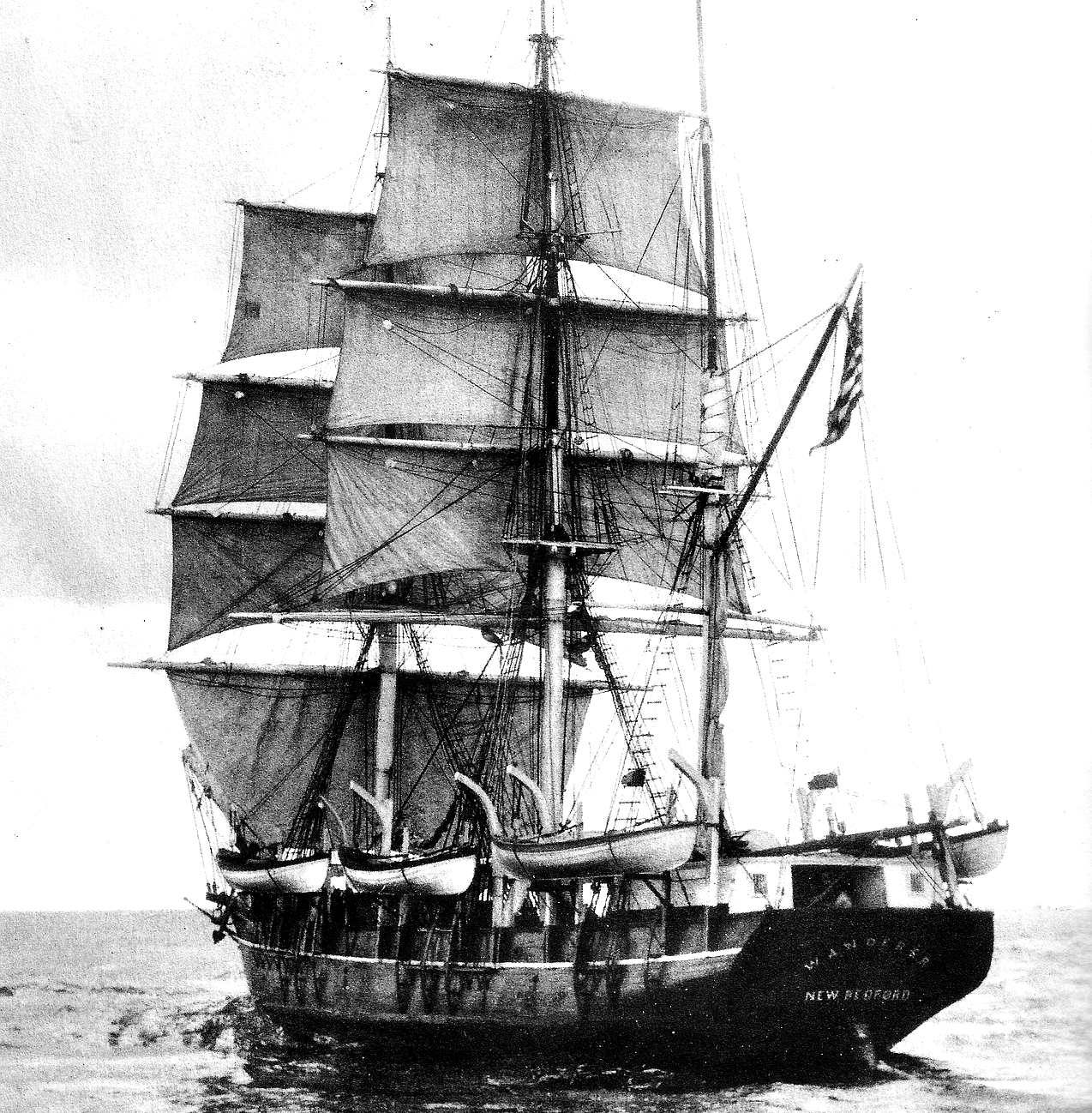 THE ESSEX - This three-masted ship was made from white oak, especially known for its strength, measuring 87 feet (26.5 metres) and just 239 tons displacement. There were 21 men on board, including first-time captain, George Pollard, Jr.

On the 20th November 1820, a huge male sperm whale was spotted close to the ship. It was estimated to be 85 feet long where a typical male was no bigger than 65 feet.

The whale may have thought that the ship was another whale invading its territory. Whatever its reason, the whale began speeding toward the Essex, ramming the port side. After passing under the ship, the animal resurfaced and appeared stunned. It then resumed its attack "with tenfold fury and vengeance," striking the bow and causing catastrophic damage before disappearing.

The Essex capsized. The crew rowed for land, many of whom were cannnibalized by the others over an 89 day voyage. Only two survived.

First Mate Owen Chase wrote: 'Narrative of the Most Extraordinary and Distressing Shipwreck of the Whale-ship Essex' in 1821. Thomas Nickerson, a cabin boy on the Essex, later wrote his account of the sinking and rescue, but the notebook was lost and not published until 1984. Chase's work inspired Herman Melville's Moby Dick, published in 1851.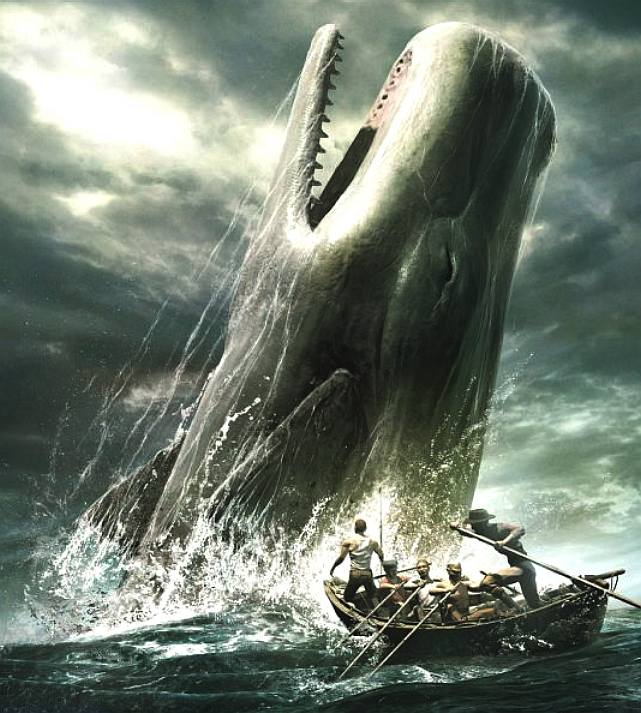 SCENE

DESCRIPTION

LOCATION

Chapter 1

Arctic Melt (Prologue)

580 W, 750 N

Chapter 2

510 30'N, 00

Chapter 3

420 N,

880 W

Chapter 4

330 S, 1510 E

Chapter 5

270 30'S, 1530 E

Chapter 6

330 20'S, 1520 E

Chapter 7

500 N, 1700

W

Chapter 8

200 N, 1600 W

Chapter 9

420 N, 700 W

Chapter 10

330 N, 1290 E

Chapter 11

330 N, 1290 E

Chapter 12

330 N, 1290 E

Chapter 13

200 N, 1600 W

Chapter 14

130 S, 1310 E – 350 S, 1380 E

Chapter 15

200 N, 1600 W

Chapter 16

240 N, 1410 E

Chapter 17

240 N, 1400 E

Chapter 18

40N0, 1550 W (Whale Trust Maui)

Chapter 19

Sky High (deal)

380 S, 1450 E

Chapter 20

200 N, 1600 E (middle of Pacific)

Chapter 21

200 N, 1300 E (off Philippines)

Chapter 22

Open Season (water)

330 N, 1290 E

Chapter 23

470 N, 70 E

Chapter 24

250 N, 1250 E

Chapter 25

200 N, 1600 W

Chapter 26

140 N, 1800 E

Chapter 27

150 N, 1550 E

Chapter 28

100 N, 1650 E

Chapter 29

100 N, 1650 E

Chapter 30

100 N, 1650

E

Chapter 31

100 N, 1650 E

Chapter 32

100 N, 1650 E

Chapter 33

150 S, 1550 E

Chapter 34

150 S, 1570 E

Chapter 35

230 S, 1550 E

Chapter 36

20 S, 1600 E

Chapter 37

20 S, 1600 E

Chapter 38

20 S, 1600 E

Chapter 39

170 S, 1780E

Chapter 40

200 S, 1520 E

Chapter 41

350 S, 1510 E

Chapter 42

Chapter 43

250 S, 1530 E

Chapter 44

Sweet Sorrow (epilogue)

250 S, 1530 E
GRAPHIC NOVEL
The graphic novel translation of Kulo Luna, omits many of the above chapters entirely, and condenses others, aiming for a lively visual read.
SCENE

DESCRIPTION

-

-

Scene 1

Climate Change (optional)

1st Chapter

Scene 2

Scene 3

Scene 4

Scene 5

-

-

-

Scene 6

2nd Chapter

Scene 7

Scene 8

-

-

-

Scene 9

3rd Chapter

Scene 10

Scene 11

Scene 12

-

-

-

Scene 13

4th Chapter

Scene 14

Scene 15

Scene 16

Scene 17

-

-

-

Scene 18

5th Chapter

Scene 19

Scene 20

Scene 21

Scene 22

Breach of Contract (optional)

Scene 23

Scene 24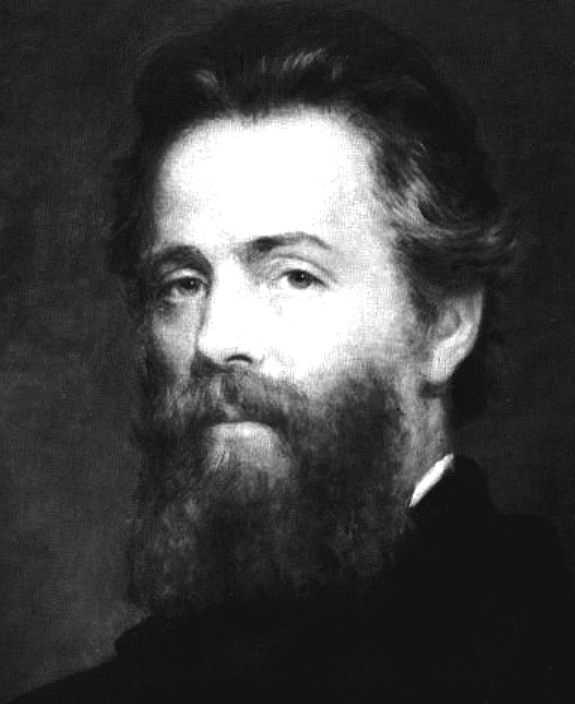 Herman Melville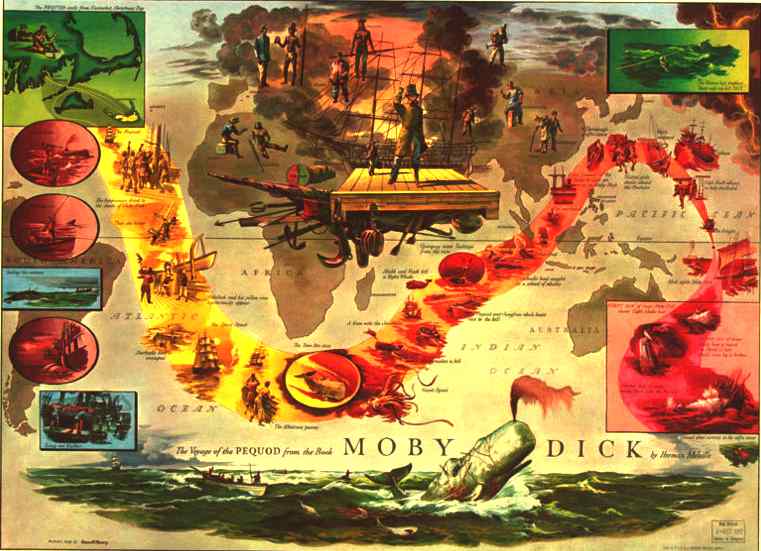 Map of the voyage of the Pequod, during Captain Ahab's obsessive chase around the world.
Please use our A-Z INDEX to navigate this site