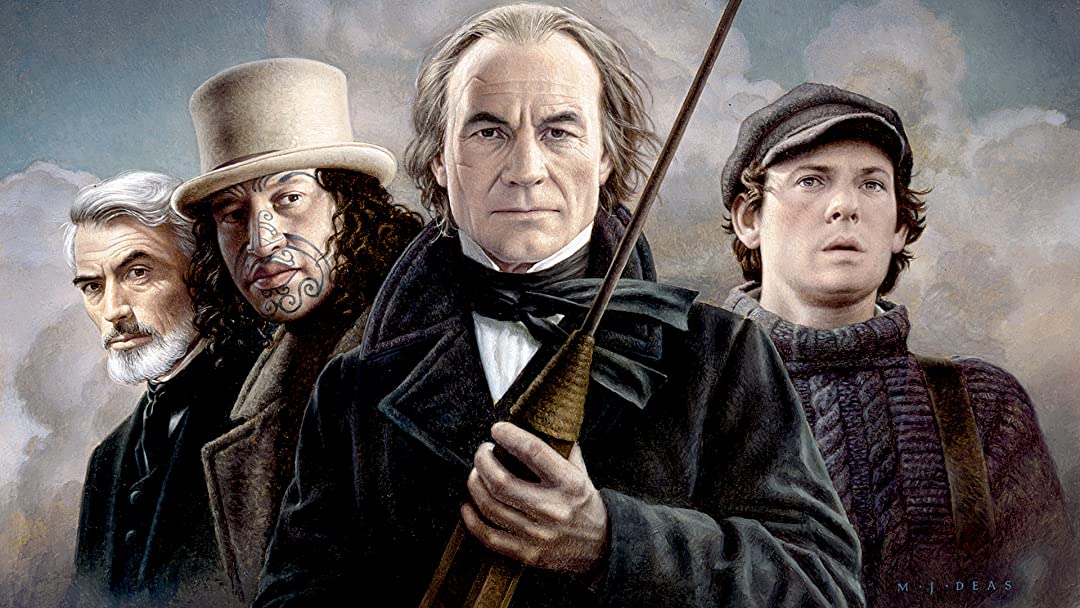 The first mini series adaptation for television was luck enough to include Gregory Peck and Patrick Stewart. In 2011 a similar formula was played out with William Hurt as Captain Ahab.
MOBY DICK 1998 TV - AMERICAN ZOETROPE AUSTRALIA NINE NETWORK

Moby Dick is a 1998 American television miniseries based on Herman Melville 1851 novel of the same name. It was filmed in Australia in 1997 and first released in the United States in 1998. The mini-series consisted of two episodes, each running two hours with commercials on March 15 and 16 of 1998 on the USA Network. The production was by American Zoetrope pictures USA, Nine Network Australia USA, directed by Francis Ford Coppola Franc Roddam.

Interestingly, Patrick Stewart took the lead role shortly after making a striking reference to the book, and quoting from it, in Star Trek: First Contact.

Gregory Peck appeared as Father Mapple more than 40 years after he played Ahab in the 1956 film adaptation directed by John Huston.

Gregory Peck won the Golden Globe Award for Best Supporting Actor. The series also won awards for its music and was nominated for several Emmy Awards.

PLOT

The plot is pretty much that as written by Herman Melville, adapted to a TV mini-series.

Ishmael is a young sailor who joins the crew of the whaling ship Pequod. Captain Ahab is in charge of Pequod and he is obsessed in finding and killing Moby Dick. The whale cost him one of his legs. Queequeg meets Ishmael at an inn and joins him in this whaling journey.

Ahab rejects the repeated pleas of Starbuck to stop chasing Moby Dick because the ship is operating at a loss and the quest for the sperm whale could end in everyone's death. Queequeg engages in passive resistance by completely refusing to do any work on the ship and throws down his harpoon.

Starbuck is conflicted with his duty to follow captain orders even when he thinks Ahab is mad. The captain refuses to assist another ship who has lost that captain's son at sea. The crew pulls the Pequod over ice and survives a massive storm. Despite the raving and orders of the mad captain, the crew will not mutiny, they would rather die as whaling sailors if necessary - and that is inevitable.

The white whale Moby Dick is found and the hunt is on. The whale is harpooned but it sinks the chase boat. Ahab harpoons the whale but he drowns as Moby Dick dives and takes him under. The white giant smashes into the whaling ship and it sinks. The only survivor is Ishmael, who lives to tell the tale.
CAST

Patrick Stewart as Captain Ahab
Henry Thomas as Ishmael
Gregory Peck as Father Mapple
Ted Levine as Starbuck
Bruce Spence as Elijah
Hugh Keays-Byrne as Mr. Stubb
Piripi Waretini as Queequeg
Dominic Purcell as Bulkington
Norman D. Golden II as Little Pip
Norman Yemm as Carpenter
Shane Feeney Connor as Mr. Flask
Peter Sumner as Captain Gardiner
Matthew Montoya as Tashtego
Michael Edward Stevens as Dagoo
Kee Chan as Fedallah
Warren Owens as Cook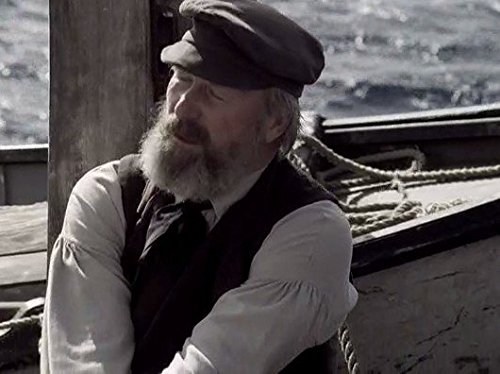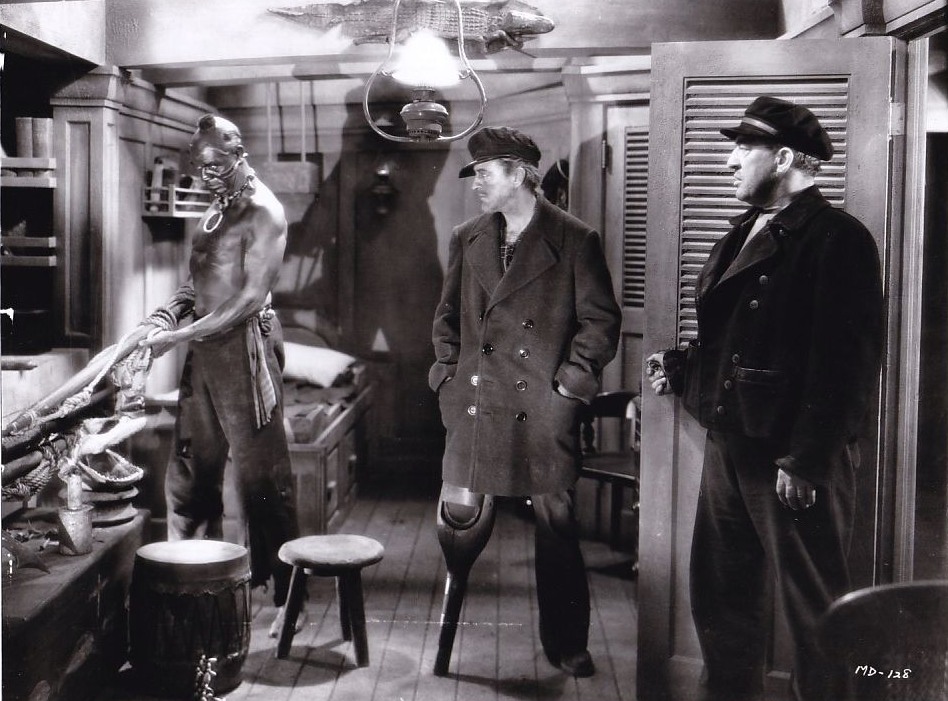 Queequeg and Captain Ahab (John Barrymore) in the 1930 Warner Brother's production of Moby Dick.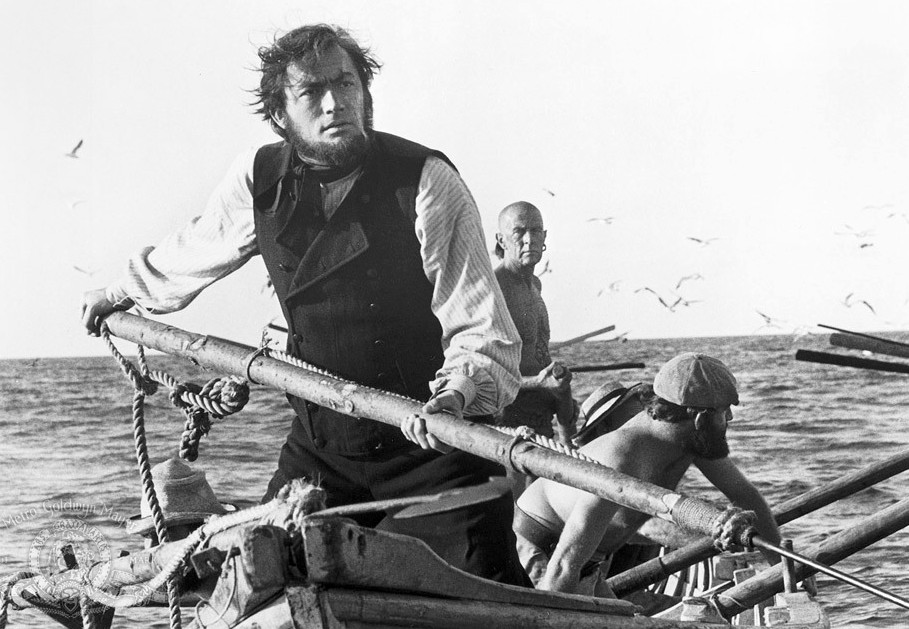 Gregory Peck as the obsessed Captain Ahab, in search of the giant white sperm whale.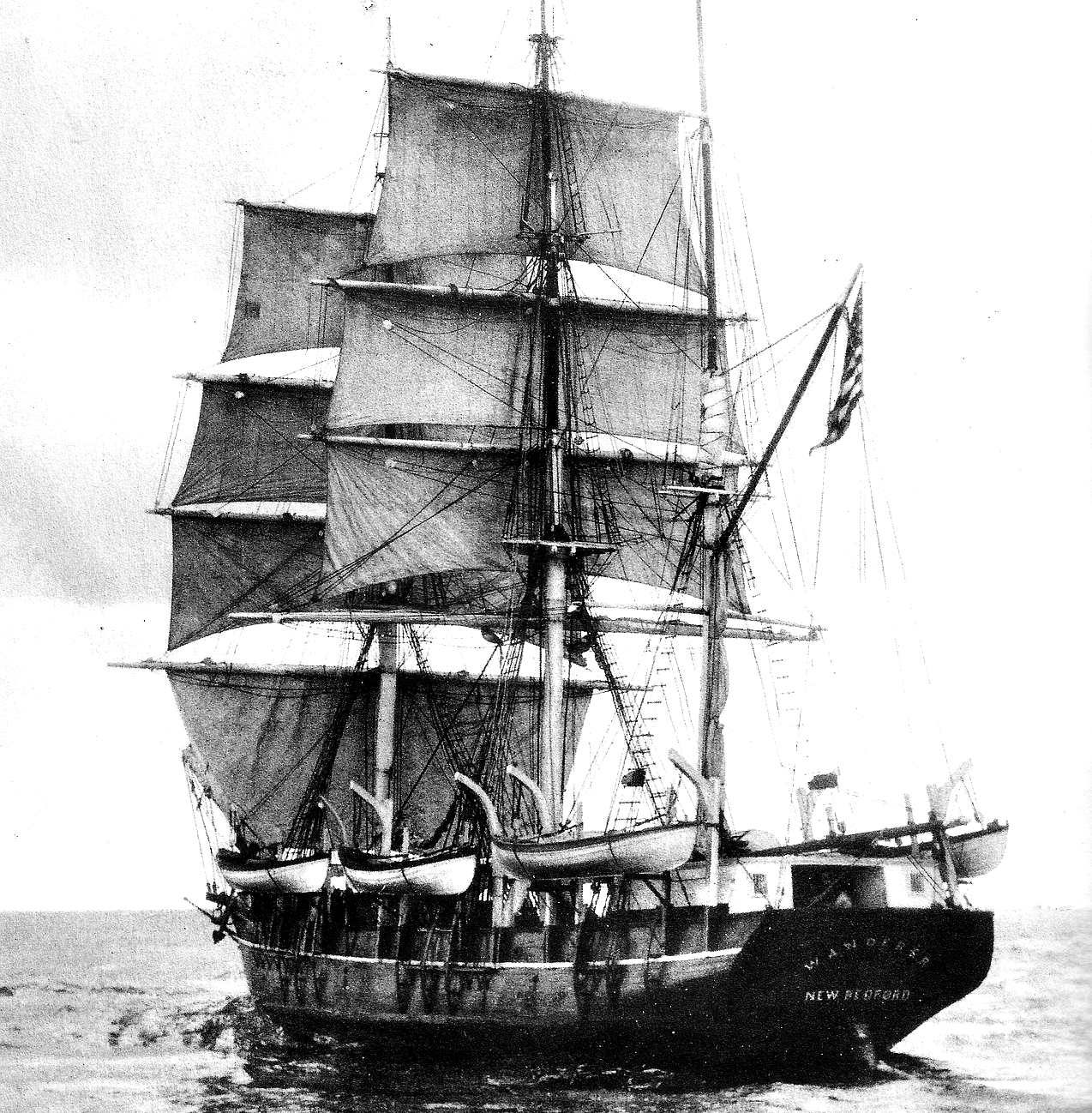 THE ESSEX - This three-masted ship was made from white oak, especially known for its strength, measuring 87 feet (26.5 metres) and just 239 tons displacement. There were 21 men on board, including first-time captain, George Pollard, Jr.

On the 20th November 1820, a huge male sperm whale was spotted close to the ship. It was estimated to be 85 feet long where a typical male was no bigger than 65 feet.

The whale may have thought that the ship was another whale invading its territory. Whatever its reason, the whale began speeding toward the Essex, ramming the port side. After passing under the ship, the animal resurfaced and appeared stunned. It then resumed its attack "with tenfold fury and vengeance," striking the bow and causing catastrophic damage before disappearing. The Essex capsized. Only two of the crew survived.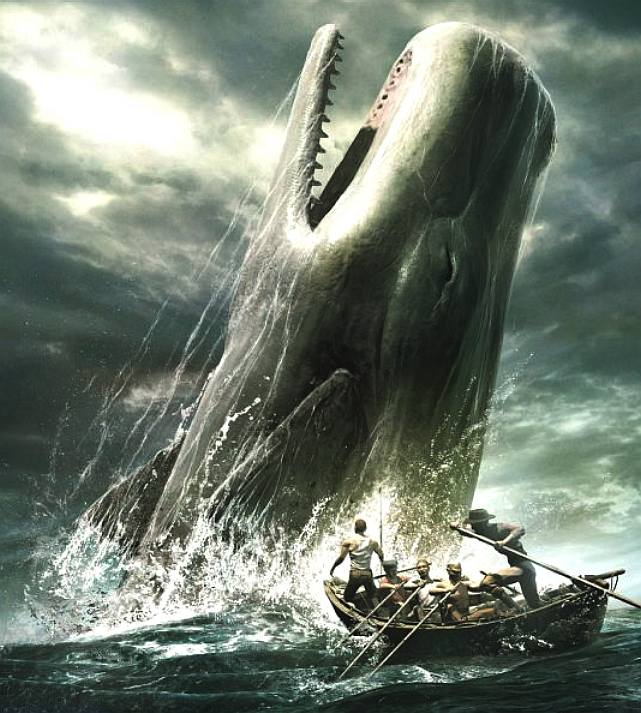 SCENE

DESCRIPTION

LOCATION

Chapter 1

Arctic Melt (Prologue)

580 W, 750 N

Chapter 2

510 30'N, 00

Chapter 3

420 N,

880 W

Chapter 4

330 S, 1510 E

Chapter 5

270 30'S, 1530 E

Chapter 6

330 20'S, 1520 E

Chapter 7

500 N, 1700

W

Chapter 8

200 N, 1600 W

Chapter 9

420 N, 700 W

Chapter 10

330 N, 1290 E

Chapter 11

330 N, 1290 E

Chapter 12

330 N, 1290 E

Chapter 13

200 N, 1600 W

Chapter 14

130 S, 1310 E – 350 S, 1380 E

Chapter 15

200 N, 1600 W

Chapter 16

240 N, 1410 E

Chapter 17

240 N, 1400 E

Chapter 18

40N0, 1550 W (Whale Trust Maui)

Chapter 19

Sky High (deal)

380 S, 1450 E

Chapter 20

200 N, 1600 E (middle of Pacific)

Chapter 21

200 N, 1300 E (off Philippines)

Chapter 22

Open Season (water)

330 N, 1290 E

Chapter 23

470 N, 70 E

Chapter 24

250 N, 1250 E

Chapter 25

200 N, 1600 W

Chapter 26

140 N, 1800 E

Chapter 27

150 N, 1550 E

Chapter 28

100 N, 1650 E

Chapter 29

100 N, 1650 E

Chapter 30

100 N, 1650

E

Chapter 31

100 N, 1650 E

Chapter 32

100 N, 1650 E

Chapter 33

150 S, 1550 E

Chapter 34

150 S, 1570 E

Chapter 35

230 S, 1550 E

Chapter 36

20 S, 1600 E

Chapter 37

20 S, 1600 E

Chapter 38

20 S, 1600 E

Chapter 39

170 S, 1780E

Chapter 40

200 S, 1520 E

Chapter 41

350 S, 1510 E

Chapter 42

Chapter 43

250 S, 1530 E

Chapter 44

Sweet Sorrow (epilogue)

250 S, 1530 E
GRAPHIC NOVEL
The graphic novel translation of Kulo Luna, omits many of the above chapters entirely, and condenses others, aiming for a lively visual read.
SCENE

DESCRIPTION

-

-

Scene 1

Climate Change (optional)

1st Chapter

Scene 2

Scene 3

Scene 4

Scene 5

-

-

-

Scene 6

2nd Chapter

Scene 7

Scene 8

-

-

-

Scene 9

3rd Chapter

Scene 10

Scene 11

Scene 12

-

-

-

Scene 13

4th Chapter

Scene 14

Scene 15

Scene 16

Scene 17

-

-

-

Scene 18

5th Chapter

Scene 19

Scene 20

Scene 21

Scene 22

Breach of Contract (optional)

Scene 23

Scene 24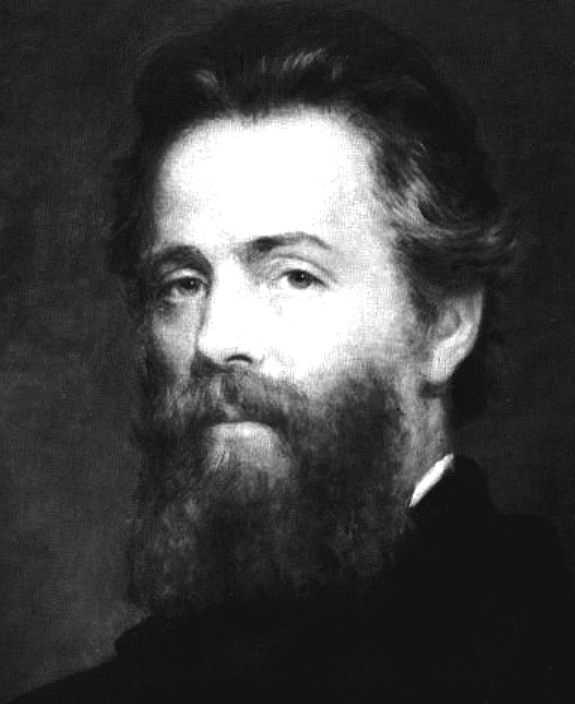 Herman Melville
Please use our A-Z INDEX to navigate this site